How to Cook an Amor Pork Ham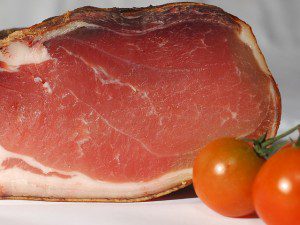 All of our Amor Pork hams are fully cooked.
Set oven to 325 degrees. Wrap ham in foil, place cut side down in pan. Bake in oven for 20-25 minutes per pound.
Glaze for Ham
½ cup frozen orange juice concentrate
½ cup brown sugar
1 tablespoon yellow prepared mustardMix all ingredients in mixing bowl. Spoon half of mixture on top of ham. Place in 325-degree oven. Figure 15 minutes of baking time for each pound of meat. During the baking, pour remaining mixture over ham. If your ham is less than 8 pounds cut the recipe in half.
Egg & Ham Brunch
9 slices dried bread, cubed
1 pound cubed ham
8 oz shredded cheddar cheese
4 oz sliced mushrooms (optional)
5 eggs
2 cups milk
½ tsp dry mustard
¼ pound butterGrease 9 X 13 pan. Layer bread, ham, cheese and mushrooms in pan. Beat eggs, add milk and dry mustard. Pour over bread, ham, and cheese. Melt butter and pour over all. Cover and refrigerate overnight. Bake at 325 covered for 30 minutes, then uncover and bake for another 30 minutes.