How to Cook an Amor Pork Ham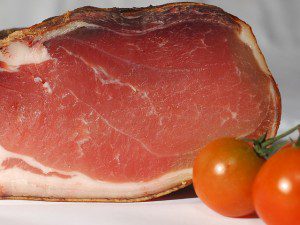 All of our Amor Pork hams are fully cooked.
Set oven to 325 degrees. Wrap ham in foil, place cut side down in pan. Bake in oven for 20-25 minutes per pound.
Glaze for Ham
½ cup frozen orange juice concentrate
½ cup brown sugar
1 tablespoon yellow prepared mustardMix all ingredients in mixing bowl. Spoon half of mixture on top of ham. Place in 325-degree oven. Figure 15 minutes of baking time for each pound of meat. During the baking, pour remaining mixture over ham. If your ham is less than 8 pounds cut the recipe in half.
Contact us
Use the contact form below to send us a message.
Keep in Touch with Us
Subscribe to Us