Amor Pork is a family owned and operated farm, located in the heart of Otter Tail County. Our commitment is to offer our customers the highest quality pork products, direct from farm to you. In doing so, we hope to share our enthusiasm for the culinary experience, including the sense of community in enjoying good food and company.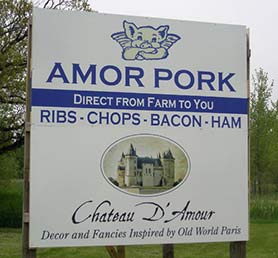 We offer many products, including chops, ribs, bacon and ham. Whether you're a party of two or having a family reunion, we can accommodate your every need. We enjoy catering to our clients and learning about their families as well as other local businesses. In doing so, we gain a better perspective of how to serve our customers.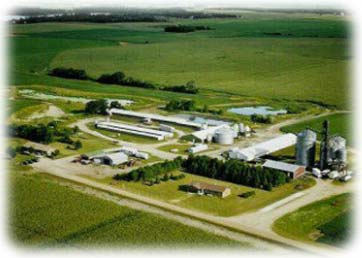 Amor Pork Farm is located near Otter Tail Lake, the largest lake in the county and a popular destination for power-boating, jet-skiing, and, of course, fishing. We're 1 mile South of Amor on County Hwy 1 in Ottertail County, Minnesota. Stop by for a visit – there's something for everyone.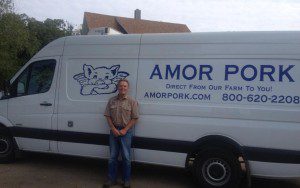 35722 Co Hwy 1
Battle Lake, MN
(218) 495-2090

Amor Pork Store
Available Year Round
Monday - Friday 10:00am - 6:00pm
Saturday 9:00am - 4:00pm
West Fargo
Sandy's Donuts
10:00am - 1:00pm2014 Dates:
Nov 8 & Dec 132015 Dates:
Mar 28
(more dates to follow)
St. Paul Farmer's Market
Winter Hours
9:00am - 1:00pm
Summer Hours
6:00am -1:00pm
Battle Lake
Wednesdays
BP Station
4:00pm - 5:30pm
Burnsville Market
2014 Dates:
July 26, Aug 23
2015 Dates:
Jan 17, Feb 7, Mar 7, Mar 21, Apr 4, Apr 18,
May 2, May 16, May 30, June 13, June 27,
July 11, July 25, Aug 8, Aug 22, Sept 5, Sept 19,
Oct 1, Oct 15, Oct 29, Nov 14, Dec 5, Dec 19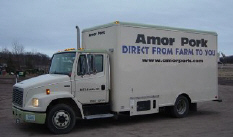 Visit us!